Dr. Alina Sotskova
Registered Psychologist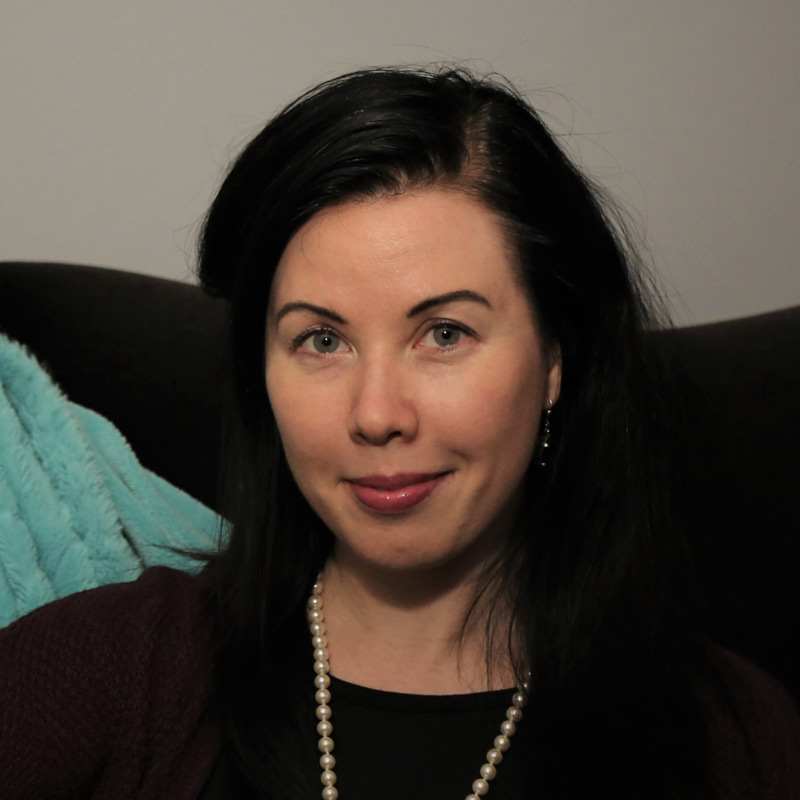 About me:
My goal is to provide a supportive, comfortable space for my clients from which they can explore their experiences, address challenges, and make steps towards enhancing their quality of life. To me, it is very important to understand each person's goals and needs so that I can provide support with moving towards finding fulfilling, sustainable ways to meet their needs and experience a connection to a sense of personal meaning and purpose.
My previous professional experience includes working with adults, couples, and groups in private practice, hospital, rehabilitation, and mental health clinic settings. Often, the concerns that I work on with my clients include anxiety; depression; relationship difficulties; life transitions; impact of trauma, injury, or stressful events; chronic pain; difficulties coping with life challenges, such as loss of a loved one, which may lead a person to rely on substances as a way to cope; or experiencing blocks to thriving in personal goals, but feeling confusion about what these blocks are about. Sometimes people decide to pursue counselling because they would like to address a specific issue, but other times persons may come to counselling because they feel unfulfilled, but are not sure about what direction they want to take in counselling. Both of these situations are very common experiences. Both can serve as starting points for the counselling process, whether that process entails addressing a specific theme that has been on the person's mind for some time or exploring patterns of one's experience that feel confusing and unsatisfying so as to gain better understanding of the situation.
The approach I take is based on evidence-supported theories and methods of counselling and psychotherapy. However, the goals of each person I work with are different and, as such, my approach in uniquely tailored to each client. My aim is to work together with each client in a collaborative, open manner, so that the aims of our work together are clear and understandable.
Mental health is something that affects everyone, and people can experience emotional difficulties for many reasons, such as changes in relationships, traumatic events, or feeling overwhelmed by life's responsibilities. I believe that the process of acknowledging emotional and psychological experiences, both pleasant and uncomfortable ones, is a valuable and worthwhile endeavour. Through my work as a psychologist, I have seen the remarkable potential for counselling to result in positive growth, stronger relationships, and increased self-understanding.
While counselling is my main focus as a psychologist, I also take time to be involved in research on how counselling and psychotherapy processes can be improved and advocacy for increased awareness of mental health in the community.
Please note that I do not presently work with cases that involve a motor vehicle accident, litigation for personal injury related to a motor vehicle accident, or ICBC referrals. I do regularly work with clients who have experienced a workplace injury, who are working with WorkSafeBC,  or have experienced non-motor-vehicle injury/trauma (e.g., interpersonal violence, operational stress injuries for actively serving Canadian Forces/RCMP/Police members and veterans, workplace accidents/injuries are all examples of concerns that I often work on with my clients). If you are not sure whether this applies to you, please feel free to send me an email or call our clinic before coming in, and I would be glad to provide clarification.
Credentials:
• Doctor of Philosophy, Clinical Psychology, University of Victoria, 2015
• Master of Science, University of Victoria, 2011
• Bachelors of Arts with Honours, Psychology & Philosophy; York University, 2007

Professional Associations:
• British Columbia Psychological Association
Richmond Counselling is ready to help you find greater happiness and wellness
If you have any questions, please contact us or book an appointment with Natasha today.