Christy Arsenault (aka Christy Waisman)
Registered Clinical Counsellor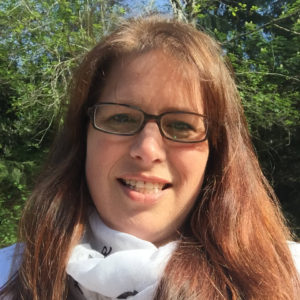 Christy Arsenault (aka Christy Waisman) is a seasoned therapist with extensive experience working with complex issues and diverse populations. Christy graduated with a Master's Degree in Counselling Psychology from Adler University in 2008 and been practicing as a Child and Family Therapist with a MCFD-funded agency since then. Christy has also worked at the Burnaby Youth Clinic for five fast-paced years and for three years was chosen by Quest University to be their Clinical Counsellor. The university counselling broadened Christy's expertise in working with international youth focusing on academic, career, personal and social adjustment issues. As part of her commitment to continuing education, she has completed post-graduate training in Eye Movement Desensitization and Reprocessing (EMDR) and is a trained Sexual Abuse Intervention Program counsellor.
Christy believes in the ability for families and individuals to learn new strategies for coping and brings to each session a sense of optimism and positivity. As a counsellor, Christy excels in working with adolescents, teens, young adults and parents. She is trained to facilitate STEP parenting groups and is passionate about working with families providing support and educations based on the principles of Alfred Adler. The issues she most often sees in her practice are anxiety, self-esteem, trauma, sexual abuse, depression, parent-child conflict, anger management and bullying. She also works with many youth who are GLBTQ.
While primarily an Adlerian therapist, Christy draws upon other psychological theories such as Attachment Theory, Cognitive Behavioural Therapy (CBT) and Solution Focused Therapy as needed.
Christy has two children who help keep her up-to-date on adolescent and teen issues. Prior to becoming a counsellor, Christy worked for a local airline, volunteered for the Coast Guard Auxiliary on their fast-response vessels and spent summers during university as a fishing guide. These practical experiences create a unique counselling environment when working with adolescents and youth as she has a variety of real-life experiences to draw upon.
Please note that Christy will remain offering virtual sessions only.
Richmond Counselling is ready to help you find greater happiness and wellness
If you have any questions, please contact us or book an appointment with Christy today.