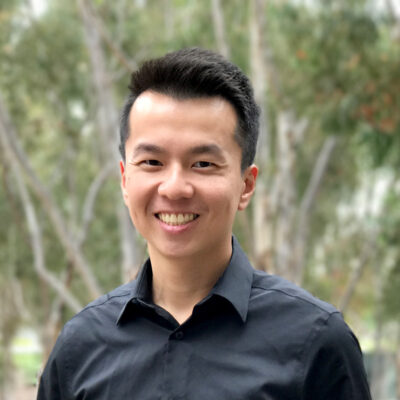 There are many different reasons people might seek counselling. You may be looking for support for something specific or you might feel something's just been off and want help figuring it out. In either case, it can often be difficult to articulate. Wherever you're at in your process of personal growth or recovery, I'm here to join with you and help you on your journey.
Background and Training
I graduated with my B.Sc. from UBC before moving to New York for my M.S. in Mental Health Counseling at The University at Albany, SUNY, followed by my doctorate from Springfield College's APA-accredited Psy.D. in Counseling Psychology program in Massachusetts. I completed my APA-accredited pre-doctoral internship at San José State University and my postdoctoral residency at The University of California, San Diego. Prior to joining Richmond Counselling & Wellness, I worked at The University of Washington in Seattle as a licensed psychologist and supervisor of pre-doctoral psychology interns.
Over the years, I've had the privilege of working with a very diverse range of individuals across various life stages in university, community mental health, and residential settings. I have over 10 years of clinical experience with many different presenting concerns, including depression, anxiety, social and intimate relationship challenges, interpersonal trauma, family-related concerns, and identity exploration.
How I Work
I have an integrative practice that's based on a strong client-centered foundation of compassionate care and non-judgment. Depending on the client's needs and preferences, we may engage in a combination of solution-focused, behavioral work, as well as more open-ended, exploratory depth work. I work collaboratively with clients to help them move towards values-congruent behavioral changes in their lives. More broadly, I work from an anti-oppression framework that examines the external and systemic barriers clients may face, including those belonging to underrepresented and marginalized groups, in order to provide culturally responsive and trauma-informed care.
What Does a First Session Look Like?
Whether you've had past therapy experiences or it's your first time, it can still be intimidating to meet with someone new and to figure out if you feel like it's a good fit for you. My greatest priority is to create a safe environment for you as the client, which forms the foundation of the therapeutic space and relationship between us. During our first meeting, we'll have a conversation about your journey with mental health, your current needs and goals for counselling, and what our work together will look like.
Please note that Ron will remain offering virtual sessions only.
Richmond Counselling is ready to help you find greater happiness and wellness
If you have any questions, please contact us or book an appointment with Ron today.