Irina Della-Rossa
Canadian Certified Counsellor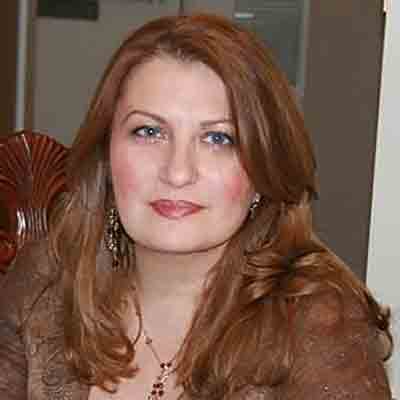 I hold Master of Arts degree in Counselling Psychology from the University of British Columbia and I am certified by Canadian Counselling and Psychotherapy Association as a Canadian Certified Counsellor (CCC). My therapeutic approach includes Cognitive-Behavioural theory with roots in Positive Psychology that focuses on a person's strengths, desire to live meaningful and fulfilling life, and cultivating the best within themselves to enhance their life experiences. I also integrate Mindfulness-based interventions to help my clients to focus on the present moments to bring awareness to the internal processes and understanding of the thoughts and behavior patterns.
My professional experience includes working with a wide range of clients concerns, including anxiety, depression, stress management, dealing with transitional times, career issues, relational and communication problems and many others. I know very well life can be difficult sometimes and we all need a little encouragement, guidance, and support to get through rough times. I will meet you where you are and stay with you throughout your journey to successful change.
I strongly believe that a compassionate and trusting therapeutic alliance is one of the keys to successful change, therefore one of my main goals is to create a safe and warm environment for the client to be able to share their concerns. Together we will identify the issues to be worked on, develop the treatment plan and strategies to reach the goals of the therapy.
I enjoy helping the clients to learn how to be aware of their thinking and behavioural patterns, to bring awareness to their emotional states and, generally, to understand their inner self better. I build interventions tailored to each individual client's needs to help them to manage and change their emotions, behaviours and to cope with whatever they are dealing with. I do that through a combination of listening, understanding, sharing the experience with the client, and gently guiding towards the change.
My multicultural background and immigration experience help me to relate well to clients experiencing difficulties with acculturation and immigration and helps me to connect with people of diverse ethnic backgrounds. I do have respect and appreciation for differing views, as well as the ability to build a good rapport with diverse populations in multicultural settings.
I am also offering Brief Therapy approach in my practice.
Brief therapy is a model of counselling that emphasizes the use of short-term, solution-focused techniques to help clients achieve their goals in a relatively short period of time. The goal of brief therapy is to help clients identify and utilize their own strengths and resources to solve problems and make positive changes in their lives. This approach is often used in situations where clients have specific, well-defined problems that can be addressed in a limited number of sessions. Brief therapy is typically time-limited, with the number of sessions ranging from a few (typically 6-8) to 20. The focus is on the present and future and helping the client to find the solution, rather than dwelling on the past. Techniques used in brief therapy may include goal-setting, problem-solving, and cognitive-behavioural therapy (CBT). Please, contact us if you have any questions about this model.
If you wish to have more information about me or my availability, please contact our office. I look forward to meeting you and the opportunity to work with you!
Richmond Counselling is ready to help you find greater happiness and wellness
If you have any questions, please contact us or book an appointment with Irina today.