Dr. Natasha Karim
Registered Psychologist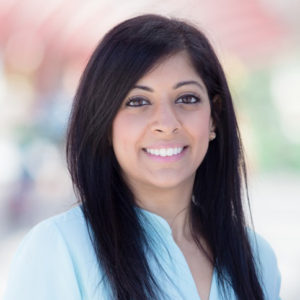 Dr. Natasha Karim Mawji (She/Her)
Natasha is currently accepting new clients virtually on Tuesdays and Wednesdays and in-person on Thursdays. 
About me:
I believe that connection with others can be a powerful way to heal oneself and I have great respect for people who courageously engage in the therapeutic process. My love for psychology comes from a curiosity in human relationships, an admiration of how people thrive in difficult situations, and an interest in understanding patterns of human behaviour.
Background and training:
I am a registered psychologist with the College of Psychologists of British Columbia (CPBC #2122) since 2013. I have a Master of Arts in Counselling Psychology and a Doctor of Psychology (PsyD) in Clinical Psychology. I have worked in community agencies, health care settings, and in private practice. I primarily work with adults, young adults, and adolescents experiencing issues such as anxiety, depression, addictions, grief/loss, relationship difficulties, identity challenges, life transitions, cultural exploration, and poor self-esteem.
How I work:
My primary goal is to create a supportive and non- judgmental atmosphere in which clients feel safe and empowered to explore and address life's challenges.
I work from a holistic perspective with clients, in which individual factors as well as socio-cultural, and contextual factors are examined in relationship to mental health and well-being. My own immigration journey to Canada in 1999, the holistic and culturally sensitive approach I take in psychotherapy, and my interest in working with acculturation and identity development enables me to work well with diverse people from all walks of life.
As the needs of each person are unique, I believe in creating a personalized therapeutic experience for each client. My therapeutic approaches consist of well-researched treatment approaches including Cognitive-Behavioral Therapy (CBT), Culturally Adapted CBT, Acceptance and Commitment Therapy (ACT), and Emotion Focused Therapy (EFT). By working collaboratively with each person, I aim to accompany clients as they grow, thrive, and discover their full potential during the course of therapy. It is immensely rewarding to see clients leave the therapy process with a deeper connection to themselves and others. I feel privileged to work with clients to explore and support a path towards resilience and wellness.
Education:
Doctor of Psychology (PsyD) in Clinical Psychology, Adler University, 2022
Masters of Arts (MA) in Counselling Psychology, Yorkville University, 2010
Bachelor of Arts (BA) in Psychology, University of British Columbia, 2007
Interests:
I love travelling, reading, trying new restaurants, and spending time outdoors with my family enjoying the beautiful beaches and green spaces in Vancouver, situated on the unceded traditional territories of the Musqueam, Squamish, and Tsleil-Waututh Nations. I am also passionate about volunteering within my religious community and actively assist in planning health related events for seniors and youth. My research interests include cultural diversity and how Muslims cope with Islamophobia.
I would be honoured to have the opportunity to work with you!
Richmond Counselling is ready to help you find greater happiness and wellness
If you have any questions, please contact us or book an appointment with Natasha today.