Giulia Santaca
Registered Clinical Counsellor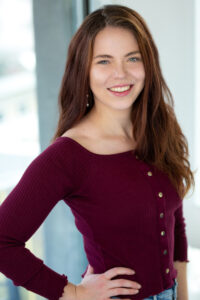 About me 
My name is Giulia (Julia) Santaca and I am a Registered Clinical Counsellor! With years of experience as an educator in daycares, a family consultant and a clinician, my practice highly focuses on supporting children, adolescents, and families positively deal with life challenges and psychological issues that can compromise their daily routine. With children and adolescence, I am helpful with school related problems, behavioral or conduct problems, life-transitions, anxiety, trauma, loss, special needs, and other mental health concerns. In addition, I offer parenting support to the parents looking to better understand and support their children and the way they operate. 
During my teenage years, I developed an immense passion for arts and dance that translate into my work and practice. I use a number of Expressive Therapy techniques to discover the best modality which children and teens can use to communicate and express themselves. I have successfully used dance, movement, Play Therapy and Art Therapy in various psycho educational settings as a clinician, psychologist assistant, and educator.
Training
I come from Italy where I obtained both my B.A. and M.A. in Developmental and Educational Psychology. I moved to Vancouver where I concluded an internship in Counselling and Art Therapy at Adler University and this is where I developed my love and passion for Expressive Therapy. Subsequently, I've worked at the UBC Centre for Infant Cognition and I volunteered at the Burnaby Centre for Mental Health and Addiction.
Psychological approaches and techniques 
I strongly believe in creating the most effective approach for each individual client (client centered approach) since every individual is unique and has different needs. Examples of approaches that I use entail working with; Cognitive Behavioral Therapy (CBT), Expressive Therapy (Play and Art Therapy), Mindfulness, Mindful Based Cognitive Therapy, Solution Focus Therapy and Systemic Therapy.
Wednesday sessions will be virtually only. Please call the office to book your appointment at 604-279-8992
I would love the opportunity to work with you!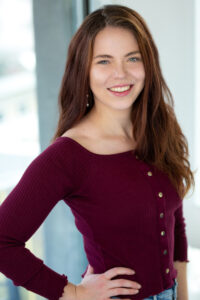 Su di me
Mi chiamo Giulia Santaca e sono un Registered Clinical Counsellor qui in British Columbia. Sono sempre stata motivata a lavorare con bambini, adolescenti, coppie e famiglie con l'intento di supportare ogni individuo nei problemi di tutti i giorni e nei diversi problemi psicologici che possono incorrere nella vita di tutti i giorni.
Ad esempio, counselling aiuta bambini e adolescenti con problemi legati alla scuola, problemi comportamentali, ansia, trauma e Bisogni Educativi Speciali (BES).
Counselling aiuta le coppie coppie e adulti con: comunicazione, infedeltà, differenze culturali, separazione/divorzio.
In età adolescenziale mi sono appassionata di danza ed arte. Questa passione si traduce nel mio lavoro dove uso tecniche di psicologia espressiva come l'arte o la danza terapia per trovare il miglior metodo comunicativo ed espressivo di ogni individuo. In passato, ho utilizzato danza e arte terapia in scuole e centri educativi come educatore, insegnante e assistente psicologo.
Educazione
Sono nata e cresciuta in Italia dove ho ottenuto la laurea triennale e magistrale in Psicologia dello Sviluppo e dell'Educazione presso l'Università di Padova. Mi sono trasferita a Vancouver alla fine del 2017 dove ho concluso un primo tirocinio annuale in Counselling e Arte Terapia presso Adler University. Successivamente, sono stata volontari nel Burnaby Centre for Mental Health and Addition e presso l'UBC Centre for Infant Cognition.
Recentemente, ho frequentato corsi su psicologia di coppia, famiglia e terapie di gruppo presso Yorkville University.
Approcci e tecniche psicologiche
Nel mio lavoro, credo sia fondamentale adottare l'approccio che si meglio indicato alle particolari e uniche caratteristiche di ogni individuo (client centered approach).
Alcuni esempi riguardanti modalità e tecniche psicologiche che pratico sono: Cognitive Behavioral Therapy (CBT), Expressive therapy (play and art therapy), Mindfulness, Mindful based cognitive therapy, Solution Focus therapy and Systemic therapy.
Se è interessato nel percorso psicologico da me offerto, la prego di contattare me o l'ufficio per maggiori informazioni.
Richmond Counselling is ready to help you find greater happiness and wellness
If you have any questions, please contact us or book an appointment with Giulia today.